2
Improve Search Engine Ranking Positions
The main aim of every webmaster is to get high search engine ranking positions as early as possible. Earlier there used to be a concept of Google Sandbox. Now, Google has stopped encouraging this practice permanently. So, the webmasters are targeting their website at the top position without any further waiting.
Best Way to Improve Search Engine Ranking:
Here, I would like to share the top methods practiced by SEO professionals. These methods are nothing new but are seldom overlooked by the webmasters. Let me point out the best 7 methods used by SEO gurus in to improve search engine ranking especially in Google.
1. On-page SEO:
On page Search Engine Optimization is the primary step in the process of SEO. You should know the basic on-page SEO tips and techniques. Placing the keyword in H1 tag, image alt tags, bolding, keyword in the anchor text, etc are some practices widely to improve search engine ranking.
2. Meta Tag Optimization:
Though some claim Meta tags as obsolete, I would favor using Meta tags as it is very useful in terms of SEO. You can even observe Meta description getting displayed by the search engines when someone searches for your website. This shows that Meta tags are still preferred by search engines.
3. Rich Content:
Build website for visitors and not for the sake of search engines. If your site has good unique content, then surely Google will show it to the visitors. Ask why should a search engine show your website to the public?
4. Article Writing:
As search engines like good quality content, so write articles that have unique content. Give visitors a reason to visit your site. By submitting articles to authority article directories like Ezine and GoArticles, you will not only get traffic but also backlinks that improve search engine ranking positions.
5. Directory Submission:
Even though there are numerous discussions on submitting a website to the directories, I advise webmasters to submit their sites to the most preferred directories like DMOZ, Yahoo Directory, etc. Even Google recommends directory submissions. If your site is placed in these top notch directories, there are higher chances to improve search engine rankings and get higher traffic.
6. Forum & Blogs Posting:
Forums enable a feature of signature where you can place a link to your site. Just for the sake of link gain, do not participate in forums. Try to be cooperative and mingle with members of the forums. Otherwise, the next time you cannot even login into the forum.
Make sure that forums you participate are of your website niche. Post comments on blogs belonging to your niche with a website link in it.
7. Link Exchanges:
Link building is a very important part of SEO. Gain links from your niche. If a direct one-way link is not possible, then try for reciprocal link exchange. Do remember that one single link from your relevant area is greater than having 100 directory links. Thus, relevancy is the secret behind the success of every webmaster.
Earlier all these techniques used to improve search engine ranking were carried out by SEO professionals. Remember, you can replicate their success. To make the SEO process simple, use SEO software tools. These SEO Software's has really made the work of a webmaster very simple.
For detailed information on Search Engine Optimization, you could read out SEO MINDSET.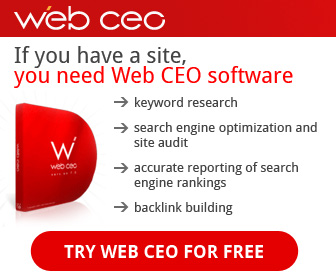 Image Credit: Don Farrall / Stockbyte / Getty Images