6
Discover actionable SEO tips and techniques to improve Google rankings.
If you want to improve Google rankings, then Search engine optimization SEO is the only thing to concentrate upon.
As a fellow webmaster, I don't want to waste your time explaining how does the Google search engine work but help you out with the most powerful Google ranking factors.
This article exclusively deals with 3 simple and actionable SEO tips to skyrocket your Google ranking.
Actionable SEO Tips – Not a Miracle Cure
No doubt, Search Engine Optimization SEO is a BIG ocean but if you know how to swim then you can easily get success online. It doesn't matter whether you are a learner or experienced, SEO knowledge is a must-know thing.
I don't want to make any false commitments, but you'll surely see a jump in Google rankings. To be fair, I can guarantee Google rankings within the top 4 pages.
You don't need to have any prior SEO experience, just follow these SEO tips and improve your Google rankings.
A good number of webmasters use "FaceBook". And another group says "Article Writing" is the best. However, the cash-rich parties advice you to "rent or buy links".
After researching many projects, I strongly advocate that you should not stick to a single SEO approach or method.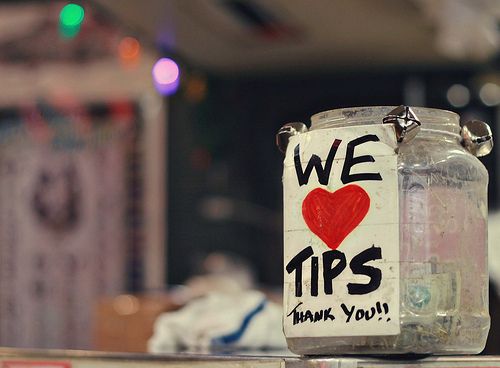 If you want to be natural then be natural, don't try to look as natural.
Here are the 5 top important tips to improve website search engine rankings:
SEO is a must for every website. If you don't take it seriously, then you need to pay the price. SEO otherwise known as Search Engine Optimization is not a big deal.
Concentrate on long-tail keyword phrase as it is easy to rank due to less competition. Moreover, the rate of conversion is higher for the phrases.
Design the site with valid HTML code. Include proper title, META, alt, H1, H2, H3 tags. Don't spam with keywords. Maintain a good keyword density.
This is the most important aspect of search engine optimization. Always read the latest techniques and implement them. You should always follow the white hat SEO techniques to improve Google rankings.
Black hat ones may give quick results but you will get banned for life. Just stick to the genuine methods in link building.
Though the process of Google SEO is a bit time consuming, it is always better to be slow and steady.
2. Start with Keyword Research
The first thing you need to look at is keyword research. Go through the content of the website and make sure that keyword density is around 2%.
Don't forget to include the keyword phrase in the first and the last sentence. If it is not possible to make it at least in the first and the last paragraph of your website.
Most of the webmasters use "Click Here" as anchor text. Why not replace it with your keyword. For example, visit the site for more information on USED CARS ONLINE. (used cars online is your targeted keyword).
Reasonable Target
As web marketing is very competitive, you need to take a reasonable target to achieve the results. As most of the keywords are represented by the old sites, you should have a perfect plan to get top rankings.
For this reason, I suggest you take moderate competition instead of an impossible project. For a starter, a keyword phrase that has low competition with a higher conversion rate is recommended.
3. Be Original
Don't copy and paste the content from other websites. Create high-quality original content for your site. Don't take hasty decisions. Write website content for your visitors and not for the sake of search engine robots.
Moreover, do remember that you should always update the content on a regular basis. The Internet represents the ever-changing world. So, check whether your website needs any update.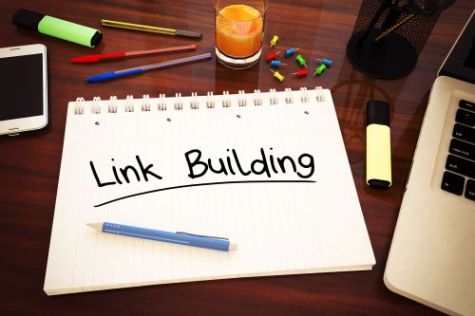 4. Link Building:
After on-page search engine optimization, you should now concentrate on off-page optimization. Put your best efforts on link building. What does link building consist of?
There's nothing technical with link building. In simple words, link building is carrying out the promotional activity and thereby getting backlinks.
Article writing, directory submission, forum participation, press releases are some of the premier ways to get one-way backlinks. Purchasing links doesn't improve website search engine rankings. In fact, they penalize your site.
The Hidden Power of Nofollow Backlinks:
Don't be of the impression that it's time waste to get nofollow links. A nofollow backlink is a good link even if it doesn't pass any page rank.
High-quality authority sites might be nofollow in nature but even then they are considered to improve Google rankings.
Visit popular sites such as yahoo answers and leave comments (don't spam). Though they are not dofollow sites, you will get the search engine benefit in terms of traffic.
Most of the webmasters think that they need to get high Page Rank to improve Google rankings. But according to Google algorithm, Page Rank is only one of the many determinants of Google rankings.
There are many other factors such as content, backlinks, domain age etc. So even if the PR is 0, get a backlink provided that it has some value.
5. Social Media Marketing
Prepare a list of social networking sites and bookmark important website pages. Don't spam them with all your website or blog pages. Submit them to the relevant categories. Include tags as they work better and lead to higher search engine traffic.
Common SEO Mistakes That can Weaken your Rankings
Discover common SEO mistakes that are easy to make. Learn how to fix them for better SERPS.
SEO is an everlasting campaign that increases exposure exponentially. Do remember, it can also ruin your rankings (if not done properly). There are many SEO tips online to master.
At the same time, SEO mistakes can harm your chances. In real life, we learn from mistakes. The same concept works in search engine optimization SEO but at the huge cost.
Tell me who doesn't want to improve website search engine rankings? If you notice any SEO forum or discussion group, most of the queries are related to search engine rankings.
Some ask tips and other consultation. Whatever may be the source, everybody looks for the SEO tips. Let's know the most common SEO mistakes to avoid as there is no second chance in SEO:
6. Wrong Keyword
Keyword research is the most important factor in the success of online business. Select the right keyword and target. If you don't optimize for the right keyword then you will lose the authority and business.
Try to be as specific as possible.
7. Wrong Content
The website content plays an important role in search engine optimization. Have unique content for the website. Copying other's content will harm your website rankings.
Google is very serious in dealing with duplicate content. You can use the idea but not the whole content for your website development.
8. Inconsistency
The website should be regularly updated for effective performance. It should provide up-to-date information to visitors. Some webmasters launch website with a bang, leave it aside and commit the biggest SEO mistake.
The fresh content will always boost your rankings. Whereas the stale content will attract a higher bounce rate.
9. SEO Software Tools
As SEO work involves a lot of repetition, it is always better to use semi-automatic SEO software tools. It not only saves your time but also does the SEO work in a professional way.
You can take the help of some top-rated SEO SOFTWARE TOOLS to minimize your burden. These tools increase efficiency and make your Google optimization process easier.
Check out the top SEO Software Tools that are a must for every webmaster to improve web site search engine rankings. Happy Google Ranking!
Follow the above 9 actionable SEO tips to improve website search engine rankings. Do it regularly. Don't lose patience.
What Did You Think?
I hope you found this new on-page SEO guide helpful.
Now I'd like to hear what you have to say:
Which actionable SEO tip from today's post do you want to try first?
Are you going to kick start with social media marketing?
Or maybe you have a question about something you read.
Either way, let me know by leaving a comment below right now.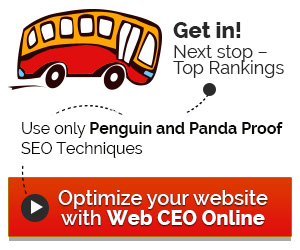 Image Credit: SearchEngineLand