3
Good Page Rank is an important signal to rank on Google.
Even though there is a controversy about Page Rank, webmasters feel PR of 5 or over as a status symbol. The search engineer at Google namely Matt Cutts has also cited that Page Rank is one amongst 200 parameters that influence search engine rankings of a web page.
Good Page Rank – High Value:
Though the degree of importance of Page Rank is not yet established, it is surely an influential factor. If I'm not wrong, Google has updated Page Rank of websites in this week (last week of June 2011) and it is a continuous process.
Personally, I've gone through the webmaster's opinion at various online forums and discussion boards. Some sites have picked up a good PR of 5 or more whereas the others lost their previous page rank itself. What could be the possible reason for such high's and lows?
Backlinks – An Important Signal:
As an SEO expert, let me address these queries individually. What could be the reason for a jump in good Page Rank? The answer is very simple. It is none other than backlinks. Just as an apple a day concept, you should allot time and get a link a day. A good number of backlinks pointing to the website will work like a charm. After developing the website, you should concentrate on link building.
By doing so, you will get a good number of backlinks in no time. Some say beg or steal, but I'm of the opinion that concentrating on good content will fetch good backlinks too. This is again a good strategy for maintaining freshness of the website. Visitors would be looking for refreshing content whereas the search engine robots for backlinks.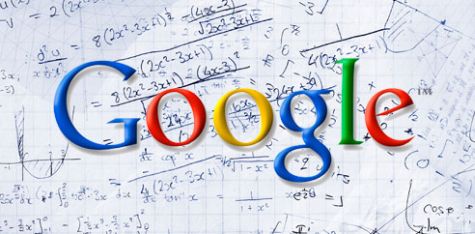 How To Improve PageRank From 0 To 5 In Just 3 Months?
Though it is a sensitive topic, I would like to help my blog readers to improve page rank of their websites along with high SERPs. Lt's concentrate on white hat SEO techniques that make PageRank jump from 0 to 5 in just 3 months. Let me be clear here, I don't want to discuss definition and scope of PageRank but in fact list out the exact ways to improve PageRank of a website from 0 to 5 in just 3 months.
Reciprocal Link Exchange:
First of all, start with reciprocal link exchange. Some might argue that it's really a waste of time to gain backlinks. But if do with relevant sites, exchanging links is a good way to concentrate on link building. Don't limit yourself with parameters like PageRank or Alexa rating etc. Just make sure whether the reciprocal link partner is of relevant niche or not. Don't get engaged in link farms or porn or gambling sites.
Directory Submission:
Apart from concentrating on relevancy make sure that anchor text is your targeted keyword. Concentrate on link building campaign with Blog or RSS directories and web directories. Just Google "keyword + blogs", "keyword + directories". Prepare a list and submit your website to niche directories.
Every time you visit a blog or forum make sure that you leave a message pointing a link to your website in that particular post. Always read the website rules and regulations before making any comment otherwise, you can be branded as a link spammer. Just use common sense and be friendly with fellow members of the community.
Article Writing:
If you are strong in a particular niche, then write small articles less than 500 words on that subject and submit them to article directories. If you submit one article to 200 article directories, then you will get 200 backlinks. Isn't this method amazing to get higher PR backlinks? Install Article Submitter on your desktop and submit articles to more than 210 article directories with a single mouse click.
The most common method for link building is article writing. Write as many articles as you can. In the body of an article, try to give valuable information about the product or niche. It can be anything like tips, strategies, how to etc. Generate a sense of enthusiasm in the mindset of visitors. This should be done in the section of author bio.
As you all know, gaining links is nothing but paving a road to higher PageRank. Get as many links as possible within 3 months and improve the PageRank from 0 to 5.
For more information on how to get good page rank of 5 or over, visit the exclusive resource Search Engine Optimization SEO. These are the best SEO software tools used by the top SEO consultants and companies all over the world. Happy SERPS! 🙂
Image Credit: SearchEngineLand