5
On-page SEO decides every aspect of your website.
Some say SEO is an art whereas others refer to it as a science. Whatever it might be, Search Engine Optimization SEO is a must for a website to improve search engine rankings.
There are two components of search engine optimization – on-page SEO factors and off-page SEO factors. Both are equally important.
This article exclusively deals with the on-page SEO factors of search engine optimization. When search engine spiders crawl your website to determine how it should be indexed, all they see is your "code".
Whether that may be HTML, PHP, ASP or whatever framework or language you're using to build your site. To be specific, they look at the descriptive content pieces that are assumed to be informative to your visitors.
On-page SEO appears to be very easy and 'basic' once you know how to do it. The reality is most people are not aware of on-page SEO in the right way.
Moreover, they don't know what factors to focus on. Some even don't realize the value on-page optimization brings to the table.
On-Page SEO – Why is it Important?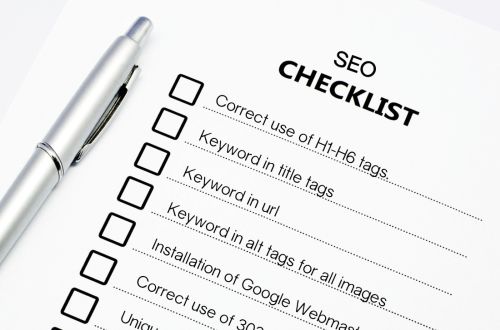 On-page SEO is not as critical as it was a few years ago. Google has led the line on increasing the importance of links (and in the last two years, the type of links).
And other search engines have followed suit.
However, on-page SEO is still important for controlling to display. For example, the on-page SEO factors decide how your website pages have to be indexed, ranked and displayed in search engine results.
On-page SEO factors matter less for very competitive keywords. But for the most terms, a combination of good on-page SEO and basic link building is good.
This deadly combo completely controls indexing of the website and traffic from search engines for your target terms.
On-Page SEO Ranking Factors
On-page SEO factors include the title tag, header tags, hyperlinks that provide navigation to the rest of your website. There is some argument as to whether Meta tags (descriptions, keywords) have any bearing with SERPs anymore.
Both Google & Yahoo-Bing engineers and SEO Consultants have said that the search engines are not relying on Meta tags but still, there is a controversy going on.
In 2020, meta tags are still important.
To be frank, I've seen my meta description tags showing up in search results. But I've never seen any visible effect from "META keywords" on any of the major search engine ranking results.
So I can't really comment with any authority. However, I still feel there is nothing wrong in adding META tags.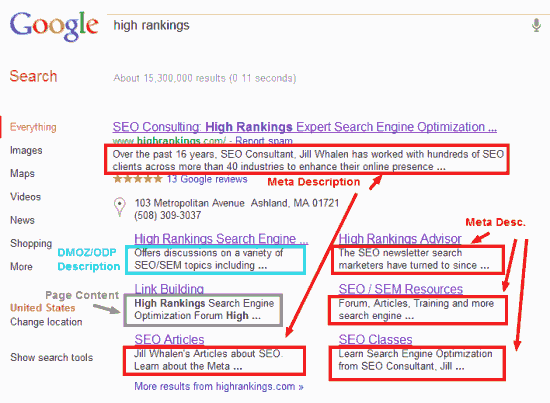 If you are used to WordPress then you can install 'Yoast SEO' plugin that takes care of all your meta tags. If you don't really bother with anything other than title tags and the old Meta description, still you can get tons of traffic.
On-page SEO factors or elements that don't seem to be a factor to search engine rankings are multimedia elements like a flash, animations, javascript, frames and to some extent, images.
Themed image tags can, allegedly, get you a bunch of traffic from Google Images. But then, how targeted will that traffic really be unless you're selling stock photos?
Let us be strict with on-page search engine optimization elements and search engine spiders when I talk about on-page factors.
I'm not saying that "flash is bad", or anything like that, because if it's appealing or exciting to your visitors, it could lead to more backlinks.
Body Tags
While writing content for your website, you should break the content for better readability. Include header tags (H1, H2, H3, H4 etc) and try to include the targeted keyword in the titles. Don't stuff keywords. Be natural.
There are 4 main things that you need to consider when doing On-Page SEO:
Title Tags
Meta Tags
Keyword Usage
Avoid Duplicate Content
Things like internal linking, proper URL structure and sitemaps come under site architecture.
Static Factors
Let's continue with on-page search engine optimization factors. It is equally important for your links to accurately describe their destination.
This will aid your users while also "telling" search engines spiders that certain pages on your site are relative to a given keyword or phrase, which DOES affect your rankings for those keywords (over time).
That leads to both better user experience and more traffic. Those are the static factors.
The dynamic on-page SEO factors include frequent content updates in the form of new articles or even auto-updating RSS feeds, spider permission settings (robots.txt and link tags like "nofollow").
And possibly to some extent, privacy policy compliance – although that's only a rumour, and many of my sites aren't W3C compliant and they get ranked just fine.
However, in all honesty, I have sites that haven't been updated in years, and their traffic levels have been solid as a rock, and actually, most of them have gone up.
So, take all of that "daily update" stuff with a grain of salt. I think it has more to do with how much content your site has to offer in general – which is otherwise referred to as SEO anyway.
Stick to Basics of On-Page SEO
Basically, the bottom line is that as long as your website's content is in text format, easy to read and easy to navigate – you'll be fine in the long run. It is assumed that you'll be targeting your "long tail" traffic anyway by default.
Title tags are the most important of the "head tags". Aside from your actual content, that's the only consideration for factoring in your desperate-visitor and product-related keywords.
Sitemap Submission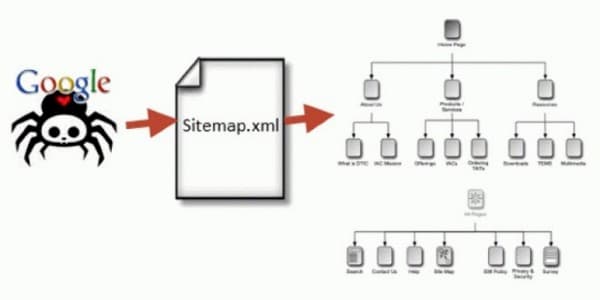 Throw in a simple sitemap, and that's all there is to it. There is nothing technical in it. Yoast SEO WordPress plugin will do it for you.
A sitemap is another important on-page SEO factor in the structure of your site's internal linking. I'd strongly suggest that your site have a  comprehensive sitemap page.
Most noteworthy, it links to every page on your site as an internal directory.
As well as being linked to from every page of your site. This makes sure that both humans and spiders are only 2 clicks away from every page of your site at any given moment, making it easier to both find and index.
You're ready for the next step, actually getting indexed and eventually ranked well in search engine results – which is influenced entirely by off-page factors.
Read & Implement
If you're new to all of this, and if you're feeling a little overwhelmed by search engine optimization, then I strongly suggest that you download and read "SEO Guide" by Search Engine Journal. It's exactly 324 pages.
And it absolutely kicks the crap out of all the other "SEO tips" books out there. It's a refreshing explanation from an experienced, successful webmaster, no ulterior motives, and lots of "tell it like it is" knowledge.
There is a lot more to say on-page search engine optimization. Let me have a break and see you again.
Check this exclusive report on the latest trends of Search Engine Optimization. Know the long term strategies for getting and keeping a top search engine ranking.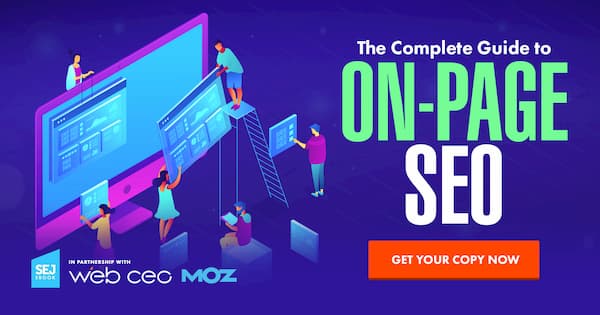 Now I'd Like to Hear From You
I hope this guide showed you how to on-page SEO.
Now I'd like to turn it over to you:
What's the #1 tip SEO factor from this post that you consider important?
Are you going to start implementing static factors or try Featured Snippet spot? Or maybe you have a question about something you read.
Either way, let me know by leaving a comment below right now.