3
On page SEO decides every aspect of your website.
On page SEO appears to be very easy and 'basic' once you know how to do it. The reality is most people don't know how to do on-page SEO in the right way. Moreover, they don't know what factors to focus on. Some even don't realize the value on-page optimization brings to the table.
On Page SEO – Why is it Important?
On-page SEO is not as critical as it was a few years ago. Google has led the line on increasing the importance of links (and in the last two years, the type of links). And other search engines have followed suit.
However, on page SEO is still important for controlling to display. For example, the on-page SEO factors decide how your site pages have to be indexed, ranked and displayed in search engine results.
On page SEO factors matter less for very competitive keywords. But for the most terms, a combination of good on-page SEO and basic link building is good. It completely controls indexing of the website and traffic from search engines for your target terms.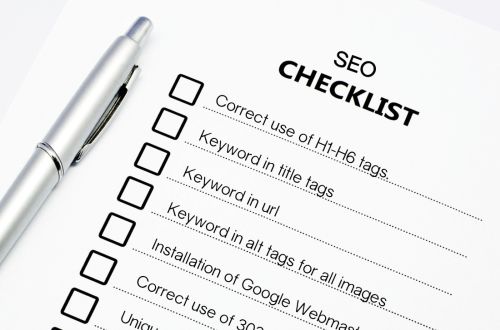 On Page SEO Ranking Factors:
There are 4 main things that you need to consider when doing On-Page SEO:
Title Tags
Meta Tags
Keyword Usage
Avoid Duplicate Content
Things like internal linking, proper URL structure and sitemaps come under site architecture.
Static Factors:
Let's continue with on page search engine optimization factors. It is equally important for your links to accurately describe their destination. This will aid your users while also "telling" search engines spiders that certain pages on your site are relative to a given keyword or phrase, which DOES affect your rankings for those keywords (over time). That leads to both a better user experience and more traffic. Those are the static factors.
The dynamic on page SEO factors include frequent content updates in the form of new articles or even auto-updating RSS feeds, spider permission settings (robots.txt and link tags like "nofollow"), and possibly to some extent, privacy policy compliance – although that's only a rumor, and many of my sites aren't W3C compliant and they get ranked just fine.
However, in all honesty, I have sites that haven't been updated in years, and their traffic levels have been solid as a rock, and actually, most of them have gone up. So, take all of that "daily update" stuff with a grain of salt. I think it has more to do with how much content your site has to offer in general – which is otherwise referred as SEO anyway.
Stick to Basics of On Page SEO:
Basically, the bottom line is that as long as your website's content is in text format, easy to read and easy to navigate – you'll be fine in the long run. It is assumed that you'll be targeting your "long tail" traffic anyway by default.
Title tags are the most important of the "head tags". Aside from your actual content, that's the only consideration for factoring in your desperate-visitor and product-related keywords. Throw in a simple sitemap, and that's all there is to it. You're ready for the next step, actually getting indexed and eventually ranked well in search engine results – which is influenced entirely by off-page factors.
Read & Implement:
If you're new to all of this, and if you're feeling a little overwhelmed by search engine optimization, then I strongly suggest that you download and read "SEO Mindset", by Brad Callen. It's exactly 128 pages. And it absolutely kicks the crap out of all the other "SEO tips" books out there. It's a refreshing explanation from an experienced, successful webmaster, no ulterior motives, and lots of "tell it like it is" knowledge.
Check this exclusive report on the latest trends of Search Engine Optimization. Know the long term strategies for getting and keeping a top search engine ranking.