2
Be competent enough to start Pay Per Click campaign management.
PPC Advertising or Pay Per Click campaign management simply means managing how you pay for every click in search engines for advertisement. It is quite different from the natural or so-called organic search engine results.
Nowadays, Pay per click advertising is gaining big momentum in the online businesses. Earlier, webmasters were of the opinion that a colorful banner is the only way to create interest and get business. Now the internet users are interested in short and quick results.
Benefits of Pay Per Click Advertising:
Fast Results:
Search Engine Optimization is the best way to get traffic. But the main disadvantage with this approach is SLOW and unguaranteed results. Despite the best efforts, SEO can't guarantee higher SERPS. On the other hand, PPC advertising gives instant results. You will see traffic within hours of your Ad going live.
Expenses Control:
Unlike other forms of advertisement, Pay Per Click campaign management gives you the full control over expenses. You can stop the campaign as and when you desire to do so. The only thing you need to do is just bid on high-performance keywords. You will have full flexibility to manage your Ad campaign.
Targeting Your Market:
You can promote business to a certain area or particular geographical location. This targeting gives you ample scope to concentrate on certain country or area. If you want to block the Ads, then you can do it. Thus, you have better control over the promotional activities.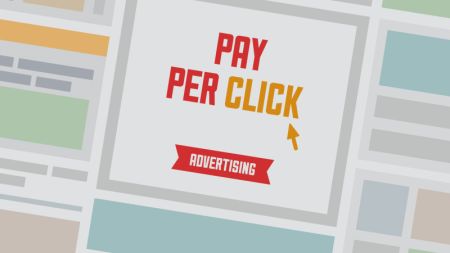 Pay Per Click Campaign Management – Statutory Warning:
If you are a new entrant in the field of Internet Marketing then I strongly advise you to stay away from it unless you are completely aware of PPC business model. This paid form of internet advertising model is highly suitable when you want to Make Money Online instantly.
PPC can be ideal way of advertising, especially if:
You are competing in hot niches with hot keywords where free listing won't help get your website URL anywhere near the top 3 pages.
You want to get your website URL right in front of your potential prospects on the first page of the search engine keyword result.
Needless to say, the success of your Pay Per Click campaign management relies heavily on:
The hot keywords you capitalize on.
The kind of prospects you will be attracting with your choice of keywords and sponsored Ad.
And how well your landing page converts the visitors into subscribers.
Bid on Keyword Phrases:
Avoid bidding on broad keywords. This will drive up your costs and pretty much kill your budget. Instead, you should be bidding on very targeted key phrases. Key phrases are two or more words used in a search query.
For example: "used car" or "used car for sale" or "used cars online" or even better "used cars for sale by owner"
Even though there are many Pay Per Click engines, I recommend using Google Adwords, Yahoo Search Marketing, and Bing Ads as these are the three largest network operators in PPC advertising model.
Pay per click campaign management yields good profit. All you need to do is learn where to start and how do it effectively without burning your fingers. Hence I suggest you to read BEATING ADWORDS (not just once) before you invest your hard earned money into Google Adwords system.
Image Credit: SearchEngineLand