Everybody knows Virus is deadly and PC requires anti virus protection. But what exactly is a Virus?
A virus is more than just a program that can do bad things to your computer, such as damage your files or erase them altogether or make it impossible for you to access them in future.
In computer language, a virus is a program made up of binary codes namely "1" and "0" and the precise order of that code is called the virus' signature.
Each virus has a different signature. The most common methods of transmitting viruses include internet downloads, files saved from floppy disks, and e-mail attachments.
How To Avoid Viruses & Worms?
There are simple tips to get rid of viruses and keep your PC safe:
Download antivirus software, update regularly and run it.
Never open unsolicited e-mail attachments with the file extensions VBS, SHS, or PIF.
Never open any file whose identity is not known to you.
Last but not the least, avoid attachments with sexual file names.
What is Anti Virus Protection?
Antivirus software is a program installed on your computer that protects you from viruses. Anti virus protection software programs can contain between 40,000 – 100,000 "virus definitions" that are updated on a daily or as needed basis.
When you purchase the best antivirus for PC, you receive the software. However, the definitions that you receive provide the real value in the purchase.
Once expired, then you need to extend the service or download new antivirus for PC.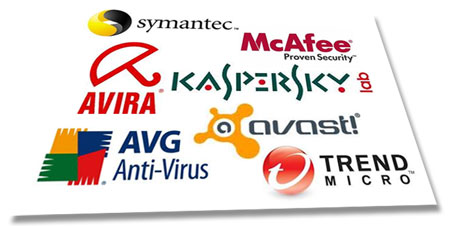 Most of the reputed companies that market Antivirus offers free virus scan and removal facility that doesn't give the full functionality unless you pay for it.
However, this feature helps you to analyse the performance of antivirus software and thereby helping you to make an easy decision before you pay for it.
Henceforth, by reading "free antivirus" means "free download and virus scan" only. However, for the benefit of our esteemed readers, we have selected and listed the best antivirus programs that offer full functionality on trial basis.
Do remember that you don't need to try each and every anti virus protection software that you come across on the internet.
With so many unscrupulous players around, the need to make a wise and educated choice in choosing the best antivirus for PC has never been greater.
We do the research and you don't have to. Trust our antivirus software reviews to help you make that choice.
Kaspersky Anti Virus Protection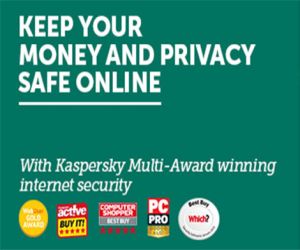 Kaspersky Anti-Virus program is a very effective award-winning security against all digital dangers including WannaCry Ransomware.
In simple terminology, it keeps your PC clean and safe by protecting against viruses, spyware & more.
Though priced at the higher end ($39.95), Kaspersky is the BEST and of course, the strongest anti virus protection available over the internet.
Kaspersky's Internet Security is known for its highly advanced technology. The antivirus software has identified more than 80,000 suspicious internet attacks in the last year alone, and thus provided a firm anti virus protection.
Now, Kaspersky offers Cloud Protection and Automatic Exploit Prevention. It has a wide control over the protection of your identity, thereby a confidential maintenance of data and protection against all sort of internet threats.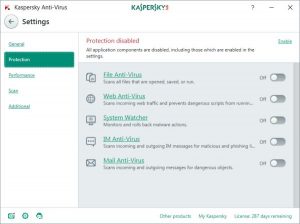 The premium features of Kaspersky anti virus protection includes …
The industry's fastest response time to new Internet threats
Automated hourly anti-malware updates
Safe check of the malicious behaviour of virus code without affecting the PC.
Real Time behaviour analysis
Five Components – File Anti-virus, Web Anti-virus, System Watcher, IM Anti-virus, Mail Anti-virus
Automatic Exploit Prevention and Cloud Protection
#1 in spyware & adware detection
Impressive system performance with least processor, memory and bandwidth resources
Easy to create rescue disk instantly restores your system if damaged
Real time E-mail file and web scanning for safe surfing
30-Day fully functional free trial
The new improved Kaspersky Anti-Virus 2017 provides 100% solid protection from WannaCry ransomware attack. Kaspersky allows you to send the discovered threat from your PC to Kaspersky Labs.
With about 400 million satisfied users, you can't go wrong with Kaspersky anti virus protection.
It has been consistently winning first place awards against the competition. If you're looking for the best antivirus for PC that's light and fast, then Kaspersky is the BEST pick.
Click Here To Know More About Kaspersky Anti-Virus Software.
Bitdefender Antivirus Plus 2018 Download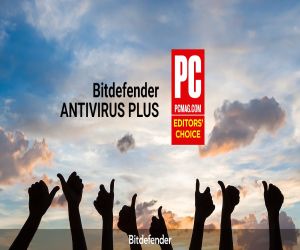 If you are looking for a solid protection for your PC, then Bitdefender Antivirus Plus 2018 is the right software.
Just install and forget it!
The active threat control detects anything dubious and takes an instant action.
BitDefender has made this antivirus software very easy to use. Even a newbie can operate it without any guidance.
The latest version provides a comprehensive protection against all viruses, spyware, phishing attacks, identity theft and other e-threats without slowing down your PC.
Price wise, Bitdefender Antivirus Plus 2018 software costs $38.99 and there is 33% discount on it.
Apart from being the strongest anti virus protection, Bitdefender is the lightest anti virus protection for PC.
With the latest Bitdefender Photon technology, the scanning speed gets accelerated by gradually adapting to your PC. Within less than 1 hour, you will be able to scan your entire PC thoroughly for ultimate online protection.
The new version of BitDefender Anti virus protection guards your conversations with a top of the line encryption and provides Advanced Ransomware Protection. Moreover, you can scan all the web, email, and messaging operations in real time itself.
You can the manage security of family home network from a single location.
Regarding the automatic updates, you don't need to do anything. Even in the case of file damage, BitDefender repairs and updates itself without your intervention.
The latest Bitdefender Antivirus Plus 2018 version is ULTRA FAST and highly-secured product. It takes about half the time than that of the previous versions for scanning the full PC. The active threat control is always cloud integrated thereby providing cyber security without any compromise.
The inclusion of Password Manager makes it the best cyber security software to store your passwords and other sensitive data. In simple terms, your data and your privacy are in good hands.
Moreover, it provides the most advanced cyber threat and anti virus protection that comprises App Protection, File Protection, and Web Protection. Best of all, Product of the Year comes with free 30 days trial.
BitDefender is compatible with all the OS versions including the latest Windows 10. It has got the best customer tech support of the industry with 24/7 toll-free number phone, email and online support at no extra cost.
This incredible anti virus protection is highly effective against all e-threats and has got the best detection rate consistently. Best of all, it is feather-light on PC resources and is highly recommended.
Click To Know More About Bitdefender Antivirus Plus 2018.
Norton Security Antivirus Download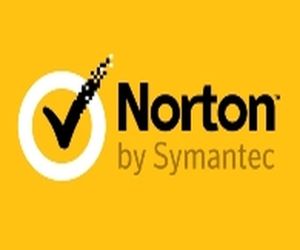 Norton Security Antivirus is an award winning anti virus protection that blocks viruses, spyware and other malicious programs.
Compared to its previous version, Norton Security Antivirus has a good interface and strong antivirus detection capacity with an improved defensive mechanism.
The latest Norton Security by Symantec installs within a minute. It supports Microsoft Windows 10, Mac OS, Android and iOS with a single subscription.
You can automatically back up your photos, files and other important documents. Best of all, Norton provides 25GB cloud storage for your PC.
Norton Security Premium provides proactive protection for users even before a new worm or virus is created and released.
In addition, Norton Antivirus software has been strengthened so that it provides real online alert notice as and when the new updates are added thereby monitoring the internet risks even at a minute level.
Apart from malware protection, Norton Security Antivirus safeguards your identity and online transactions. Norton has even added deep scan facility to give a clean PC for safe internet browsing. Moreover, the silent mode makes you play and watch movies and games without any scan interruption.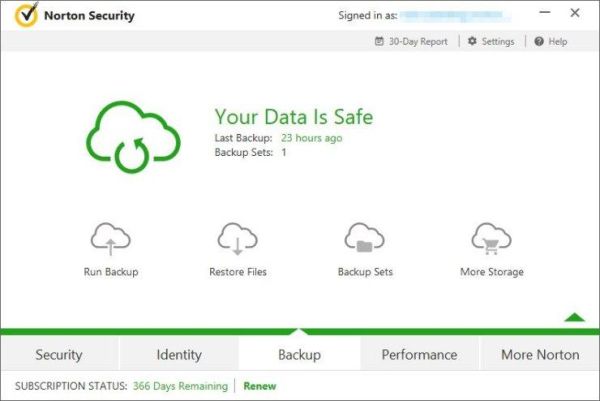 When compared to the old version, the latest Norton Anti virus protection has got some new features such as:
Pemium Family Safety
Automatic Backup of important documents
25GB Cloud storage
Multi-device, Multi-OS Protection
Protection against Ransomware
New improved version works in the background without any disturbance to the user. Moreover, the network mapping enables you to view the home network. Even the online technical support which was missing in the earlier version is given utmost importance.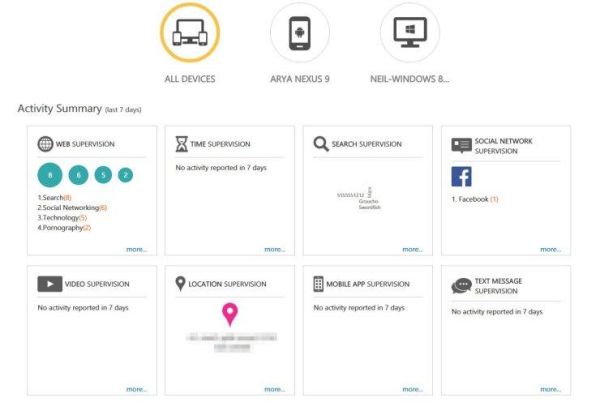 Based on your requirement, you can opt any one of the three products (Norton Security Standard, Norton Security Deluxe and Norton Security Premium) offered by Symantec. Priced at $39.99, Norton Security Standard offers anti virus protection for one PC, one Mac or a mobile device.
However, on the higher side, your investment of $59.99 on Norton Security Premium is a good deal that provides a comprehensive anti virus protection up to 10 PCs, Macs, smartphones or tablets.
The robust advanced technology of Symantec's Norton Anti-Virus has definitely an advantage over other anti virus software's available on the internet.
Due to its brand image, Norton is continuously gaining a foothold over the years and lives up to the expectations.
Click For More Information On Norton Security Premium.
Avast Pro Anti virus Protection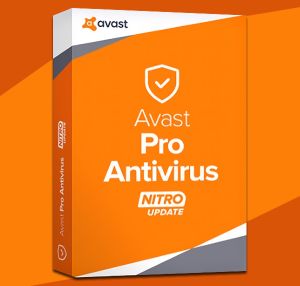 Avast Pro Antivirus is an award winning solution to combat viruses, spyware, rootkit and other malicious programs. The makers of Avast Antivirus are fully confident that they have even a 30 day trial period.
In the recent AV Comparative studies, Avast has scored a superb performance.
True to its name, Avast Pro Antivirus gives a comprehensive protection for the PC without any compromise. All its security features are certified by none other than West Coast Labs.
Though it is robust in performance, Avast Anti Virus is very simple to use and the default settings will give a complete protection against all the e-threats. Moreover, the antivirus software is fully automated. You don't need to do anything except to click the mouse.
The inbuilt Wi-Fi Inspector detects and alerts you when the strangers piggyback on your home Wi-Fi network. The SafeZone Browser helps the user to surf and shop safely without any compromise on cyber security. You can even manage passwords with a single mouse click.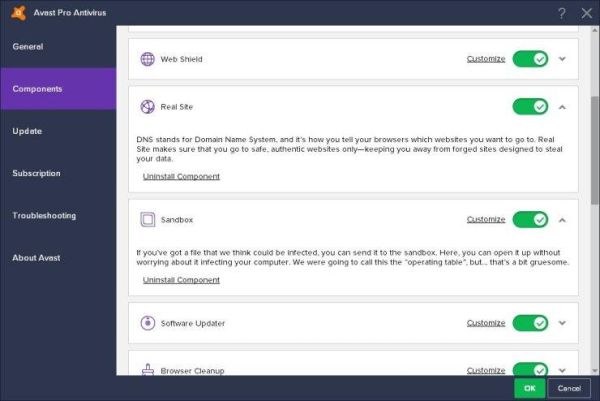 The only downside with this antivirus program is its lack of ransomware security. If you are looking at advanced ransomware security protection, then you need to Download Avast Premier.
This is the top-of-the-line PC anti virus protection by Avast security that comes with a premium price and charged $49.99 against the normal $34.99 version.
With over 400 million downloads, Avast Pro Antivirus is definitely a tried and trusted product. Moreover, it is equally compatible with 64-bit Windows platform including the latest 10 edition.
Best of all, to ensure 100% internet security protection, Avast has combined anti-spyware and anti-rootkit technology. Through this, you can handle the security of your files and data with utmost care.
The USP of Avast antivirus software is its ability to put in passive mode. For example, when you have another antivirus software on your PC but still want Avast anti virus protection then you can use it in passive mode as and when you require it.
Get the most comprehensive security from Avast without the price tag.
Click Here For More Information On Avast Pro Antivirus.
Trend Micro Antivirus+ Security for Windows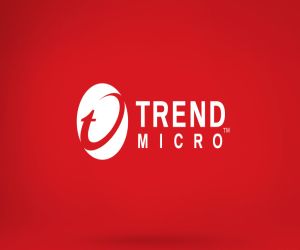 Trend Micro Antivirus+ Security is one of the best products one can rely upon. It is highly effective against all the online malicious attacks.
This award winning anti virus protection has indistinguishable features that are updated on an automatic basis. The software itself does everything for you.
For just $39.95, you will get an extensive protection of Trend Micro Antivirus+ Security. Moreover, there is a good discount on 2 yr and 3 yr subscription period licenses.
The standalone anti virus protection from Trend Micro has the following features:
Detects all sorts of known viruses, worms and other trojan horse malicious programs.
Stops web threats including ransomware even before they reach your PC.
It acts against the unknown malicious viruses thereby preventing the PC from any internet attack.
Blocks dangerous websites that steal your important data.
Easy to use interface and easy-to-understand security status reports.
Secures privacy on social media
Easy to recover files that have been accidentally deleted.
Automatic update of antivirus definitions.
Unconditional 30 Days Money Back Guarantee.
Excellent technical support via a toll-free number.
Undoubtedly, this is the best anti virus for PC recognised by the industry for over 29 years. It has got an extensive android support too.
Click For More Information On Trend Micro Antivirus+ Security.