System Mechanic 14.5 Pro is the ultimate PC performance tune-up tool to optimize windows registry.
System Mechanic Professional is a solid award-winning PC tools suite that comprises 4 products in one. It tunes PC automatically, boosts speed and protects privacy with triple-certified protection.
One should not forget that these invalid references result in system instability, PC errors, constant crashes, and reduced speed.
System Mechanic Boosts Speed Automatically
System Mechanic Pro is one of the best Registry Cleaner programs available online with about more than 75 million downloads worldwide. It thoroughly and quickly scans your Windows registry and hard drive for invalid files and system references.
It is a leading advanced registry cleaner that has some outstanding features and options that every PC user will look for. But do remember that it is simple and intuitive. The navigation part is so easy that a newbie can follow and comfortably clean the registry for errors.
Technically, System Mechanic Pro registry cleaner restores and cleans Windows Registry invalid files, Win32, Svchost.exe, orphaned start-up programs, invalid device drivers, invalid application paths, IE files, missing fonts, Exe errors, repairs corrupted DLL's error messages and fixes all other windows registry related problems.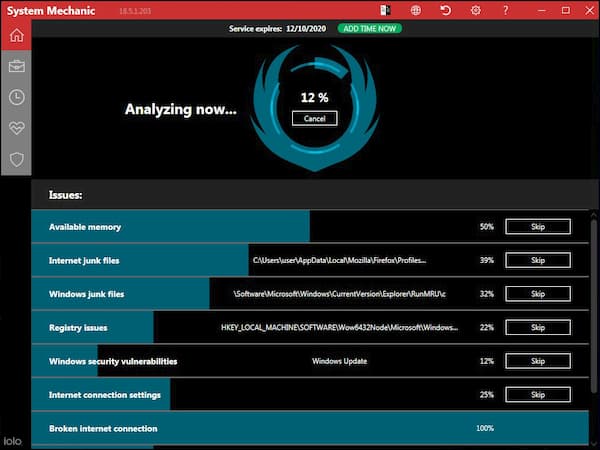 This outstanding PC tune-up registry cleaner software has the following features:
Browser Helper Object Manager feature makes it easy to manage all of the IE objects
Startup Program Manager Option controls all the startup functions that your PC have
Advanced Add/Remove Program Manager feature allows you to control the programs
Registry Defragger boosts the PC performance
Full Registry Backup allows you to take a complete backup of the windows registry that too with a click of button
Includes both email and live chat support so that any issues can be handled on the spot
Supports all versions of Windows® 10, 8, 8.1, 7
The Ultimate PC Performance Package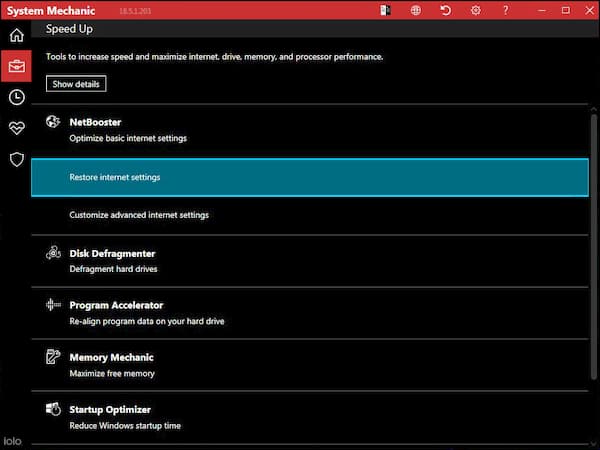 For the best performance, scan the PC with System Mechanic Pro registry cleaner regularly. If you cannot do it manually, then just schedule the scan as per your frequency daily/weekly. Why pay the technician when you can easily repair windows registry for yourself with the most advanced PC tune-up innovation.